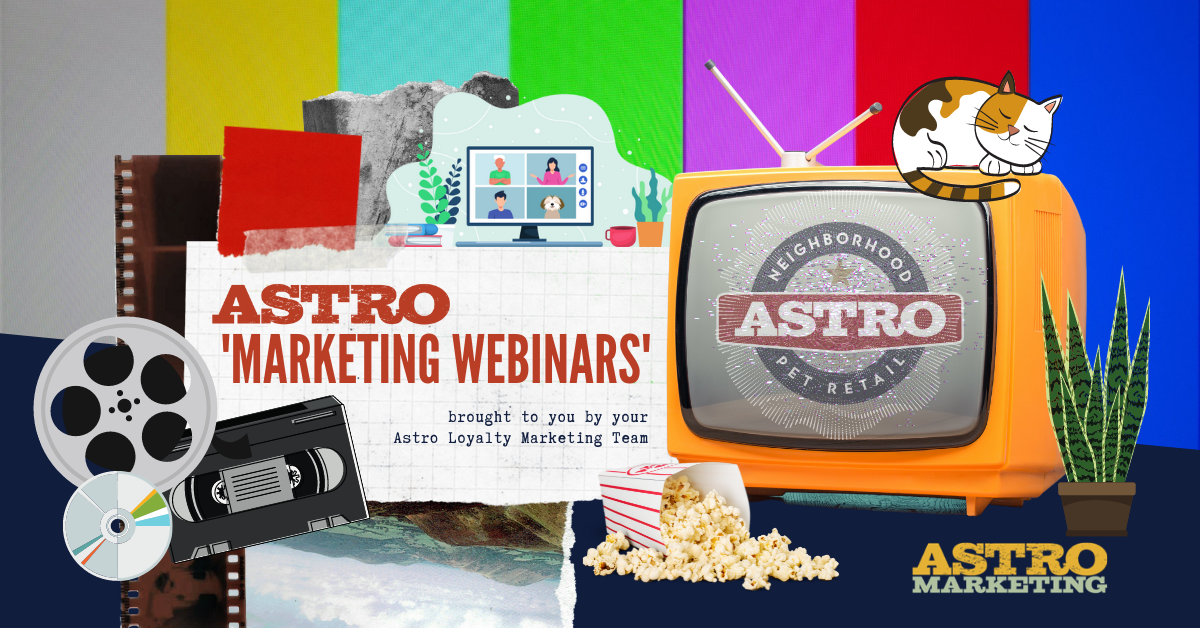 Marketing Webinar Series:
Deep Dive Into Marketing LIVE
Each episode has its own registration link. Make sure to register for each one independently. You are welcome to register for all webinars or pick and choose the topics that interest you. The recordings and Q&As are shared via email with all who register, regardless of whether you were able to attend the live event.
Neighborhood Retailers, Brands, and Distributors are all welcome to attend these webinars. The more the merrier!
*Recordings will only be accessible to those who register prior to the start of an episode. Webinars will begin at 3 pm EST on the dates mentioned.*
On-Demand Webinar
What's The Deal with Astro Coupons?
Astro's number one goal is to keep your customers walking through your door. Astro Coupons are yet another way that Astro and our brand partners help to accomplish this goal.
Astro Coupons are unique:
You can choose whether to opt-in

Your customers can only redeem their exclusive Astro Coupons at your store

Astro Coupons are straightforward and simple to redeem

Astro Coupons automatically report to your distributors for reimbursement
In this webinar, I will demonstrate:
How to opt-in to, or out of, an Astro Coupon

Show you the email that will be sent to your customer/s on April 1st

Go over where to find the list of your customers who were pre-selected to receive the coupon

BONUS: For those subscribed to our Marketing Suite, I will show you how to send your own follow-up Quick Campaigns to your chosen customers (this same process can be used for your Sharing The Love Bounce Back Coupons!)

How to redeem an Astro Coupon for a pre-selected customer

Where to find your reimbursement credits
Recordings Of Webinars Past...
Pre-registering for a specific webinar will give you access to the streaming recording. Your link to access the recording will be sent to you via email after the live webinar ends.
If you missed the deadline to register, the recordings of our past Deep Dive Webinar Series are all collected here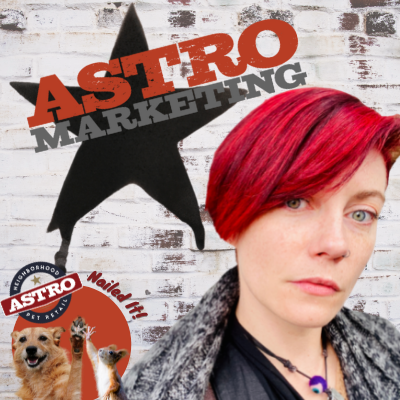 Speaker
Kat Carbonaro
Marketing Director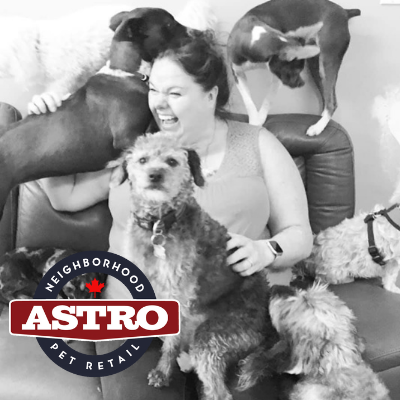 Moderator
Stacey Desnoyers
Sales Director & Queen of Canada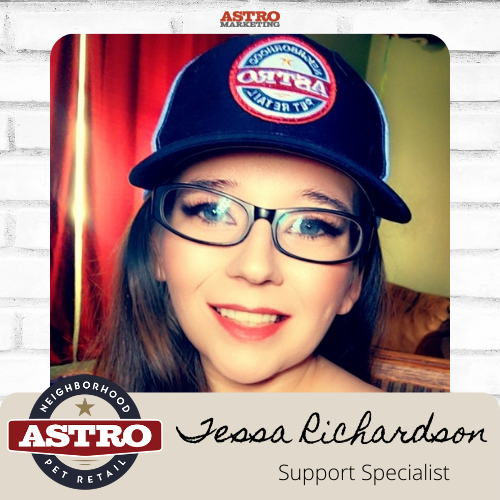 Moderator
Tessa Richardson
Marketing Team Member & Retailer Support Specialist

Pet Holiday Guides & Campaign Ideas
Fun Ideas to Help You Keep In Touch
Each article includes a list of all pet-related holidays for the given month. Your Astro Marketing Team then collects and generates assets, images, templates, Astro Offer Pairings, My Promotion Ideas, and Social Media post ideas for each holiday. These guides make great companion pieces to the Astro Marketing Suite and are a "must-read" for those subscribed. All retailers are welcome to use these guides, regardless of whether or not you are subscribed to the Marketing Suite.
Guides Available Monthly in your Astro Loyalty Blog

The Power of Independent Pet Marketing at your Fingertips.
No Design Skills Needed. Just Drag, Drop, Point, & Click.
It's done-for-you campaigning designed exclusively for the Neighborhood Pet Shop because no one knows you as we do!
Astro Marketing harnesses the power of the marketing teams behind your favorite brands and places those horses in your stable. All you need to do is hitch those horses to your wagon - and away you go!
With just a couple of clicks, you can quickly customize a pet-themed campaign from our rotating calendar, and deliver it to your customers via the communication method they choose!
Astro Marketing takes the overthinking out of marketing. It's decisions when you need them, and choices when you want them.
We're so much more than just email marketing!